Mitch Lacey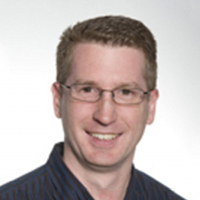 Mitch Lacey is an agile practitioner and trainer. Mitch has been managing projects for over twelve years and has numerous plan-driven and agile projects under his belt.
Mitch honed his agile skills at Microsoft Corporation, where he successfully released core enterprise services for Windows Live. Mitch's first agile team at Microsoft was coached by Ward Cunningham (creator of the wiki and co-creator of Extreme Programming), Jim Newkirk (creator of nUnit) and David Anderson (Kanban advocate).
While at Microsoft, he transitioned from Program Manager to Agile Coach, working hand-in-hand with groups throughout their transition to Agile practices. After Microsoft, Mitch was the Agile Practice Manager at Ascentium Corporation where he practiced agility on the projects he ran every day while coaching customers on agile practices and lessons on agile adoption worldwide.
As a Certified Scrum Trainer (CST) and a registered Project Management Professional (PMP), Mitch shares his experience in project and client management through Certified ScrumMaster courses, Agile coaching engagements, conference presentations, blogs and white papers.
He is the author of "Adventures in Promiscuous Pairing" presented and published at the Agile 2006 conference, "Transitioning to Agile: Key Lessons Learned in the Field" presented and published at the Fall 2007 PMI Global Congress in Atlanta, Georgia and "The Impacts of Poor Estimating – and How to Fix It" presented and published at the winter 2007 SQE Agile development conference in Orlando, Florida.
He has presented at Agile Alliance Agile 2006, 2007, 2008 and 2009 conferences, the 2008 Better Software Conference and the 2008 and 2009 SQE Agile Development Practices conferences. He was the stage producer for the Organization and Culture stage for Agile 2009 and is continuing that trend by producing the Leadership and Organizations stage for Agile 2010.
Mitch is currently authoring a book targeting new Scrum teams on how to survive the first year of Scrum. The book will be published by Addison Wesley and is scheduled for publication in 2010.
Sessions